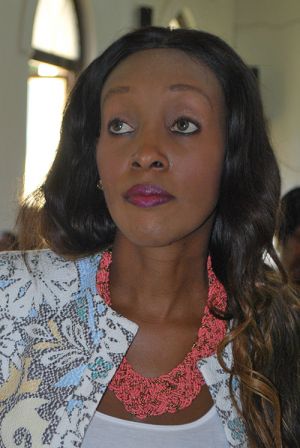 Located in an exclusive but secluded neighborhood in Lusaka, The Terrace Apartments Zambia is an international standard, exclusive, boutique, serviced apartment offering that was designed and developed by Musebu Sichula.
The core design theme that Musebu decided on for the Terrace is called contemporary Conmac. This design combines floor to ceiling windows with an outer façade of intricate stonework. The gardens of the Terrace apartments are landscaped and much of the natural fauna has been conserved and retained. This creates a natural and relaxing environment that allows guests to escape from the stresses of the day.
Each of the three Terrace apartments are uniquely designed. Musebu places great emphasis on maximizing space in a minimalistic and uncluttered manner. Each apartment boasts a state of the art, open plan, gourmet kitchen and living area, spacious bedrooms with adequate storage and closet space and on suite bathrooms. Utilization of space around each apartment was also a design priority. To this end each apartment features a private veranda, a private garden area and, for the two bedroom apartments, private swimming pools.